NEW Good Times Outdoor Adventures 4 Pack DVD Classic Movies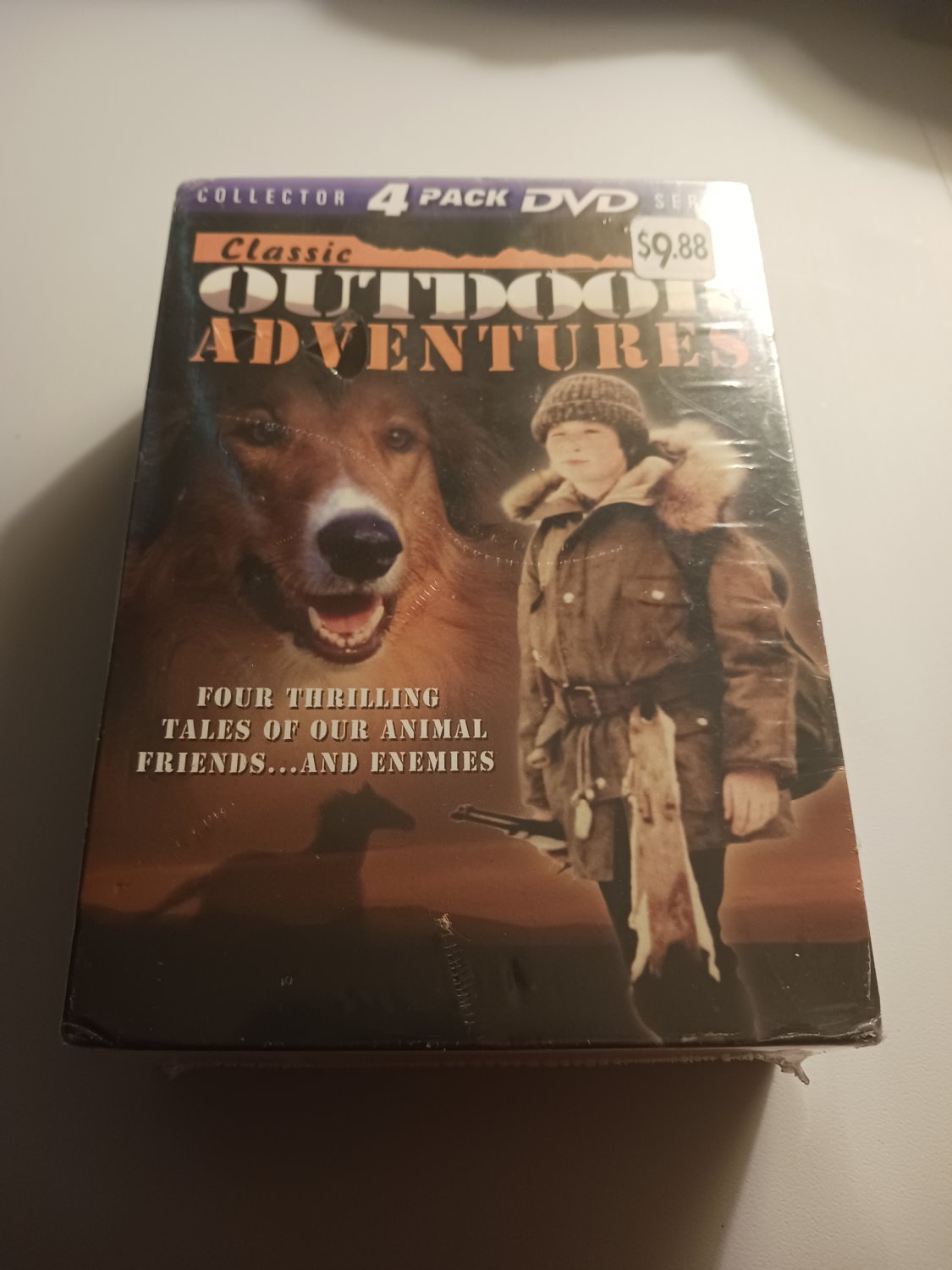 Only 1 available
Details
Shipping: US-Mainland: $6.00 (more destinations)
Sales Tax: Alabama: 4%, Arizona: 5.6%, Arkansas: 6.5%, California: 7.5%, Colorado: 2.9%, Connecticut: 6.35%, Florida: 6%, Georgia: 4%, Hawaii: 4%, Idaho: 6%, Illinois: 6.25%, Indiana: 7%, Iowa: 6%, Kansas: 6.5%, Kentucky: 6%, Louisiana: 4%, Maine: 5.5%, Maryland: 6%, Massachusetts: 6.25%, Michigan: 6%, Minnesota: 6.88%, Mississippi: 7%, Missouri: 4.23%, Nebraska: 5.5%, Nevada: 6.85%, New Jersey: 7%, New Mexico: 5.13%, New York: 4%, North Carolina: 4.75%, North Dakota: 5%, Ohio: 5.75%, Oklahoma: 4.5%, Pennsylvania: 6%, Rhode Island: 7%, South Carolina: 6%, South Dakota: 4%, Tennessee: 7%, Texas: 6.25%, Utah: 5.95%, Vermont: 6%, Virginia: 5.3%, Washington: 6.5%, West Virginia: 6%, Wisconsin: 5%, Wyoming: 4%, Washington, DC: 5.75%
Condition: Brand new
Returns: does not accept (more)
ID: jg06050723

Brand New, unopened package

Movies include old classics:
The Black Stallion, Legend of Cougar Canyon, Lassies's Great Adventures and The Call of the Wild.
Total minutes: 384

Get this item while it lasts.
Items may sell out without notice.
____________________________________________________
TRUSTED PAYMENT THROUGH PAYPAL.
Paypal and credit/debit cards accepted.

Ships in the US

ALL SALES ARE FINAL - NO RETURNS
Please read the entire listing and feel free to ask questions before purchase. Messages are answered promptly.

If you have any questions about this item, contact us @ GorgeousandVintage@gmail.com or click the "Contact seller" link above.